Mon, 05 Nov 2018 16:34:57 GMT
Last updated: Tue, 29 Jan 2019 12:37:53 GMT
0 comments
On Oct. 24th, I attended the very first GPLO meeting in Paris. The "free and open software working group" (or GPLO for "Groupe Logiciels Libres et Ouverts") is part of the French Committee for Open science (CoSO).
The goal of CoSO is to provide recommendations to the French Ministry of Higher Education, Research and Innovation on all aspects of opening the sciences. Members of the CoSO expressed their interest in taking part to this action after a call for participation sent in April this year. The committee is organized in four sub-groups: Academic Publishing; Research data; Europe and international partners; and Training. Additionally, 8 projects are currently undertaken by working groups, including the GPLO which focuses on scientific software.
The mission of the GPLO is to provide guidance on software for open science and to reply to specific questions on an ad hoc basis. The first question was about evaluation of scientific software as part of the "open science monitor". The GPLO's answer, by Roberto Di Cosmo and François Pellegrini, is available here.
During this first meeting, we identified the following topics of interest:
licencing: how to pick licences for scientific software? Reconciling openness and value-creation.
citation, indexing and archival of scientific software: how to take contributions to software into account for promotions? Reproducibility, documentation, long-term archival, etc.
sustainability: existing models to recruit research software engineers, solutions for funding scientific software.
and more.
Our next goal will be to define a roadmap for the coming months. We will then invite experts to share their opinions; and write up synthesis of current practices with recommendations.
Are you interested in academic software? Please stay tuned for more information soon on how to get involved.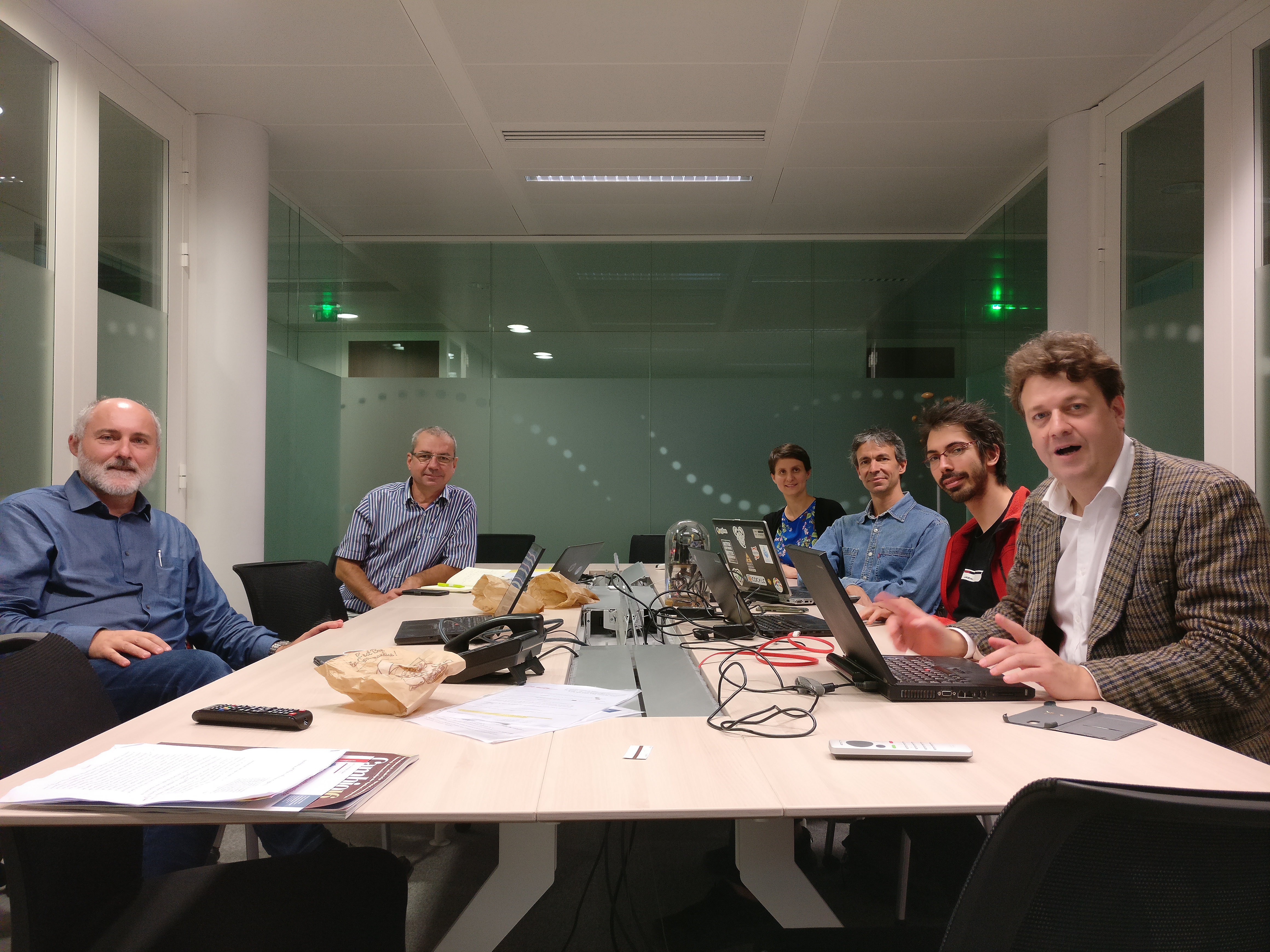 Roberto Di Cosmo, Patrick Moreau, myself, Nicolas Thiéry, Gabriel Scherer, François Pellegrini, missing members from this picture: Mélanie Clément-Fontaine, Thierry Legou, Patricia Mirabile.